Cashback y buzz marketing para Heineken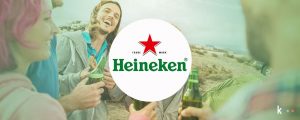 +450 ventas y +35K conversaciones generadas gracias al cashback y buzz marketing de Kuvut
Heineken nos eligió para presentar The Sub, un nuevo producto que querían lanzar al mercado y dar a conocer con el mayor impacto posible, ¡así lo hicimos!
El RETO
Heineken estaba de lanzamiento y necesitaba generar un boca a boca efectivo para obtener un buen número de recomendaciones y ventas. En definitiva, conseguir la máxima difusión e impactos en un periodo de tiempo muy acotado. 
CÓMO LO RESOLVIMOS CON CASHBACK Y BUZZ MARKETING
Sin perder de vista los objetivos definidos, nos decidimos por llevar adelante una campaña WOM express con cashback incluido, para la que debimos hacer uso de todos los canales Kuvut y de nuestra base de datos de más de 300K usuarios en España. Así y a través de la activación de diferentes módulos en la plataforma Kuvut, logramos obtener excelentes resultados en boca a boca y buzz marketing. Pero además, con un objetivo 100% comercial, creamos una landing page para efectuar ventas directas de The Sub.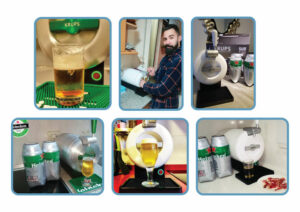 Mira los resultados del cashback y buzz marketing:

Sumado a las acciones ya descritas, en este cashback express para Heineken, incluimos a +1000 nano y micro influencers como embajadores de marca, para que pudieran promocionar el producto y hacer una gran difusión de la oferta por tiempo limitado que se encontraba activa para la compra de "The Sub".
Para cerrar, podemos decir que haciendo uso de estrategias que involucran acciones de influencer marketing, member get member, word of mouth y gracias a nuestra plataforma de marketing colaborativo Kuvut, fuimos capaces de cumplir con los objetivos de marca.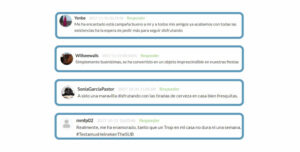 Te invitamos a que nos escribas y nos cuentes acerca de los objetivos que deseas alcanzar con tu marca, de manera que juntos podamos evaluar cuál será la mejor estrategia para lograrlo. Quizás una campaña de Buzz Marketing y Cashback como esta pueda ser útil o, en su lugar, una de sampling, de influencer marketing… ¡ya lo veremos! Escríbenos.