Get thousands of people to see your product standing out in stores or close to them and available for testing. Maximize sales and retailer product rotation with store sampling.
STORE SAMPLING




A great option to let everyone know about your products.
Carry out sampling on strategic, high-traffic places within malls to maximize impacts and product pick up. Get the "WOW" effect along with the best ROI.
Make your product stand out in the supermarket lanes and deliver it for free to your potential clients in supermarkets in Madrid and Barcelona.
STORES
Boost your sales and product rotation by carrying out sampling campaigns in hundreds of convenience stores, fruit stores, bakeries and other points close to your retailers.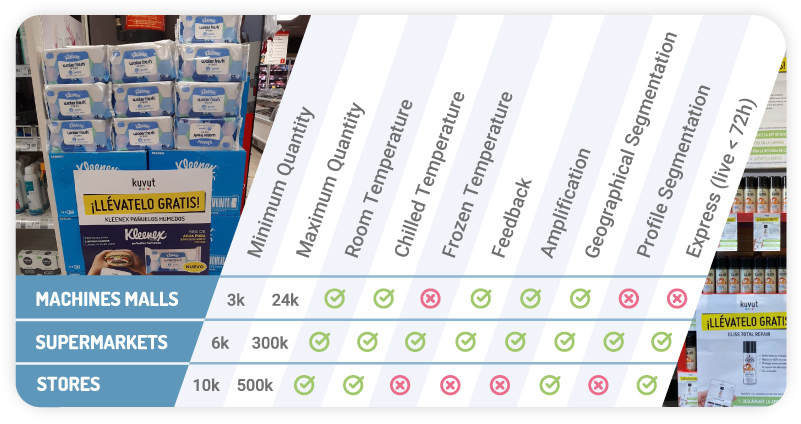 If you are interested in our services, from ad-hoc integrations of our technology in your CRM, to specific WOM campaigns, Sampling, Influencer Marketing, market research or reviews, complete the form and we will start working to meet your goals!