Sampling marketing: una práctica efectiva, 100% probado
El sampling marketing es una herramienta de publicidad muy potente para las marcas. Aunque pasan los años, esta acción no pasa de moda ni sus resultados se ven disminuidos.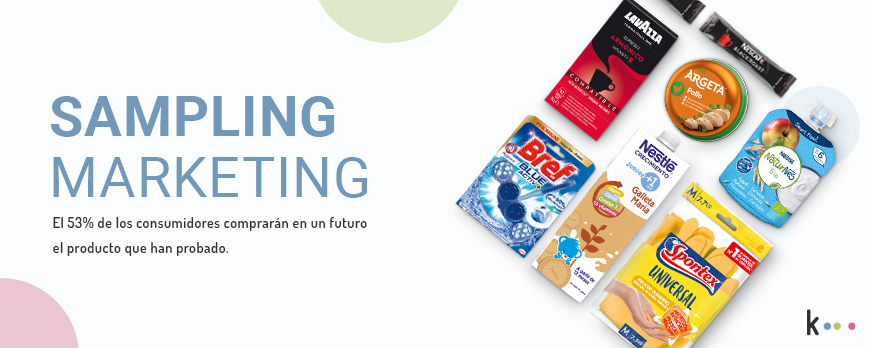 En general, los profesionales que ocupan cargos en el área de marketing, tienen muy en claro que hacer sampling es la manera más efectiva de incentivar la prueba y la compra de cara al consumidor. Aun así, son muchos los especialistas que se siguen preguntando: ¿vale la pena la inversión en muestras gratis? Te contamos por qué SÍ.
Mirada Kuvutiana + estudios que respaldan el sampling marketing
En Kuvut somos expertos en Direct To Consumer Marketing  y hemos llevado adelante cientos de samplings en todas sus variables: sampling en supers, home delivery, on the go sampling, muestras en centros comerciales con máquinas Kuvut… podemos asegurar, basados en nuestra experiencia, que los resultados siempre son positivos y se cumplen los objetivos planteados al inicio de la campaña. De hecho, las marcas a corto plazo pueden trackear un incremento en sus ventas posteriormente a dichas acciones de marketing. 
 El muestreo de productos es una técnica de promoción de ventas que da a los consumidores la oportunidad de tener una experiencia directa y, quizás la primera, con un producto. Es una manera efectiva para lograr que las marcas se promocionen e impulsen las ventas.
Empresas como Revlon y Coca Cola se han valido a lo largo de los años de campañas agresivas de sampling (decenas de miles de muestras gratis entregadas a los consumidores) y hoy lideran el campo en sus respectivas industrias. Con ello, podemos decir que está prácticamente demostrado el éxito del modelo de publicidad en cuestión.
Investigaciones recientes llevadas a cabo por Knowledge Networks, destacan lo siguiente: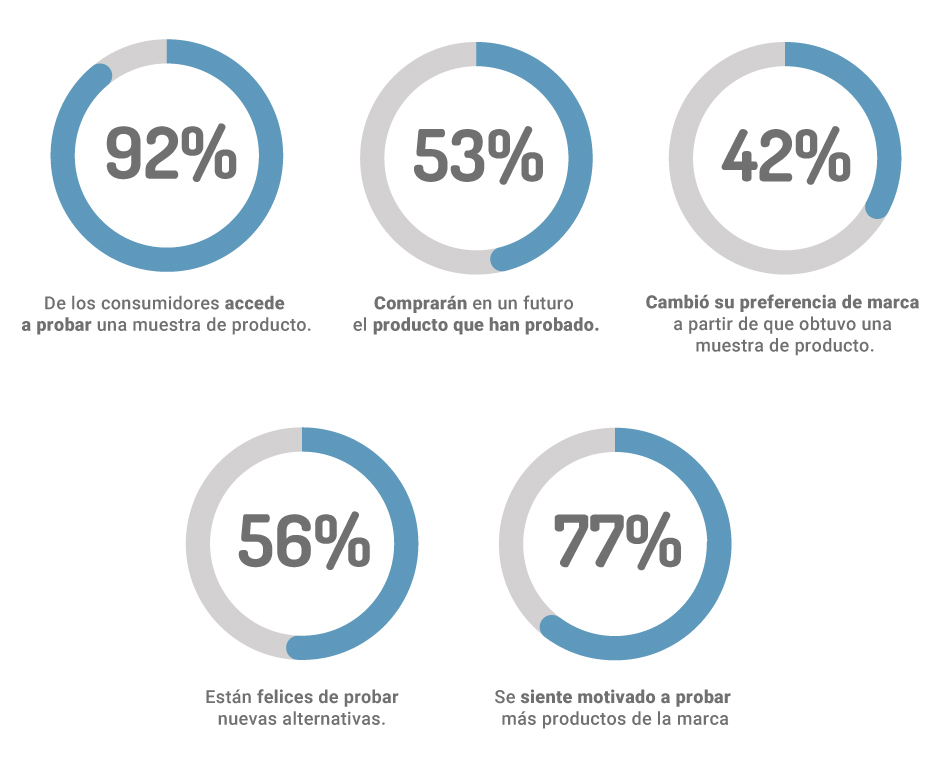 Hay más: son muchos los analistas que dejan en claro que entregar muestras a los consumidores es una acción eficaz para promover la compra, aún cuando se presenta como una "práctica de marketing antigua". Esto está respaldado con un análisis de acciones de sampling llevadas a cabo para Costco, el que revela que al hacerse muestreo de pizzas congeladas las ventas subieron un 600%, en vinos un 300%, hubo un aumento de 100% en la venta de quesos y de un 70% tras sampling de cervezas. 
Si deseas hacer sampling con productos de tu marca, ¡contáctanos!