Influencer Marketing for Mimosín Intense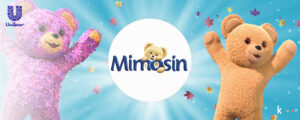 Through an Influencer Marketing campaign, we put Mimosín Intense on everyone's lips.
From the brand they trusted Kuvut's maketing minds and so it was that we focused on creating the best strategies that would allow us to reach the goals set by the brand: increase notoriety and, consequentially, be able to increase their sales.
THE CHALLENGE
Mimosin set the challenge of promoting their new Intense fragrances and impact the maximum number of people that met target qualificatios on online channels. They also wanted to get brand engagement and reactions through influencers' recommendations on social media. All of this with a tight budget.
HOW WE MANAGED IT WITH INFLUENCER MARKETING
Taking into account the objectives and budget restrictions, we decided to carry out a nano and micro influencers campaign. These kinds of influencers allow you to obtain good results with contained investments. On this campaign, hundreds of them signed up, but we only selected the best 17 to receive, test and speak of this Mimosin novelty on their digital channels (blogs and social media).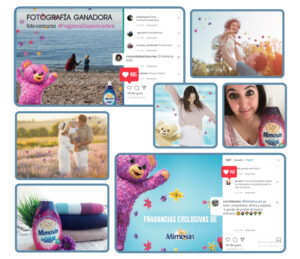 Once the strategy was defined, the following steps were:
First, identify the right target through our software, app, and the large Kuvut community. Thanks to the tools mentioned, we were able to find the 35 influencers that best adapted to our target and the brand's needs.

Once the selection was done, we sent the new Mimosin Intense fragrances to the chosen participants, who should test the product and tell us their experience. This was how micro and nano influencers that received the samples, told on their social network what they thought about the product, if the washing results were as promised and more… The engagement metrics were as expected and better! We achieved the brand's objectives, obtaining hundreds of publications on social media and home dedicated blogs.
At Kuvut, we are experts on participative marketing. We help brands boost their sales by increasing their presence in the online and offline world.
If you think we can help you, contact us!