More leads and followers for Fairy by Kuvut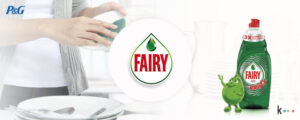 In a complete lead generation campaign for Fairy, we impacted +470 thousand potential clients
Lead generation is necessary to have databases of potential customers. From Kuvut, we generate qualified and quality leads for Fairy, in a collaborative company with Swiffer. In addition, we managed to produce a word of mouth with great impact on social networks for both brands. Do not miss the details.
THE CHALLENGE
Increase followers on Fairy Instagram: qualified leads.
Generate engagement and authentic interactions.
HOW DID WE SOLVE IT AND GENERATE MORE LEADS?
We implemented 2 campaigns on social networks + a contest + actions with nano and micro influencers.
The first campaign was launched from the Kuvut platforms and with both brands. It included the hashtag #
The second was made exclusively from Fairy's Instagram and users were asked to follow the brand's social networks + comment on their blog.
For the contest, participants had to 2 photo posts: one when making their favorite recipes and another showing how clean it was after cooking… Thanks to Fairy! This, with the #MasTiempoPara. Here we obtained the collaboration of nanos and micro influencers who helped spread the message.
Only with the first 2 campaigns and in less than 15 days, we managed to increase Fairy's followers on Instagram by +2,700, all of them of high quality and with great interest in their products, according to the profile indicated by the brand and residents in Spain. We also got +2,800 comments on the blog specially developed for the progress of the campaign.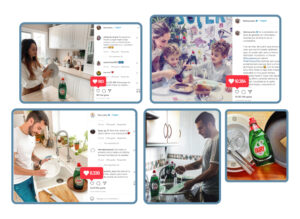 This would not have been possible without the consumers who make up the Kuvut database and who together form a large network that facilitates collaborative marketing. In addition, thanks to the tools we have, we were able to segment our database of +300 thousand users, with which we made the campaign reach a target that had to meet 3 requirements: live in Spain, have an Instagram account and complete the registration process.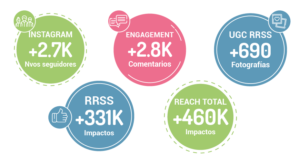 When we carried out the contest where users had to use the hashtag #MasTiempoPara should, we also used influencer marketing to spread it more widely. On average, each nano and micro-influencer had around 700 followers, so we estimate more than 147 thousand online impacts thanks to this action.
The user-generated content (UGC) through the photos and the shares of the two campaigns on Facebook, Twitter and WhatsApp resulted in an estimated impact of +331 thousand.
During the execution of all the actions we have told you about, we achieved a total online and offline impact of +479,000.
Now that you know how we can spread the word about your brand's products, can we get to work?