Formación de producto y rates and reviews
Formamos a los consumidores sobre el producto y obtuvimos rates and reviews legítimas para DryNites
La marca de calzoncillos y braguitas absorbentes, tenía 2 objetivos principales:
Formar a los consumidores y clientes potenciales sobre el producto y acerca de la enuresis.
Lograr rates and reviews legítimas.
Para alcanzar los objetivos con que DryNites llegó a Kuvut, canal especializado en Direct to Consumer e Influencer Marketing, pusimos a disposición de la marca al equipo humano y toda nuestra tecnología.
Sigue leyendo y conoce los resultados obtenidos y cómo lo logramos.
EL RETO
Como DryNites es un producto destinado a padres con hijos que padecen incontinencia por las noches, lo que causa emociones tales como frustración y aflicción (tanto en los pequeños como en sus progenitores), no siempre las personas que transitan estas situaciones desean hacer público o normalizar el hecho de que sus niños mojan la cama.

Así que teníamos por delante un gran reto a superar, ya que era fundamental que los padres se abrieran a contar las historias de enuresis que involucraban a sus hijos, para obtener las rates and reviews que la marca estaba solicitando y hacerlo de manera 100% legítima.

Generar WOM tradicional & MKT ONLINE, con base en lo dicho en el párrafo anterior, también se presentaba como un reto a superar. Considerábamos necesario producir debate y diálogo online por parte de los padres, alrededor de la enuresis, para normalizar este síntoma y lograr que los adultos supieran más acerca del tema y entender más a fondo cuestiones como por ejemplo: por qué ocurre, dar a conocer que no es por culpa del niño, qué se puede hacer al respecto… entre otras cosas.
También, queríamos incrementar la penetración de la categoría creando awareness de marca, aumentar los seguidores en Facebook y el tráfico a su web.
Claro que también se esperaba incrementar el número de compradores potenciales. Las rates & reviews juegan un rol fundamental en este punto, ya que generan mayor confianza en los compradores al momento de realizar la acción. Pero además, sirven para mejorar la imagen de marca.
CÓMO LO RESOLVIMOS Y OBTUVIMOS RATES AND REVIEWS
A través de todos los canales Kuvut, anunciamos la campaña a los consumidores para hacer buzz y filtro, lo que nos permitiría la selección del target específico al que queríamos alcanzar: padres de niños de 3 a 15 años con enuresis. 
Se inscribieron miles de personas, las que durante el proceso respondieron a preguntas filtro, se formaron sobre el producto de la marca tanto como sobre la enuresis en sí. Todo esto, realizando diversas actividades (quiz de formación, difusión online, branding con gaming…). En esta primera etapa del desarrollo de la campaña, obtuvimos en las plataformas Kuvut los siguientes resultados: +271K impactos en Facebook, +33K en Twitter y +56K en Instagram.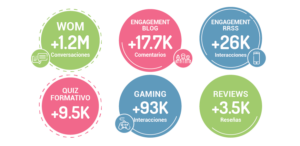 Lo siguiente fue escoger a los embajadores de marca: aquellas personas que pasaron los filtros y que más interés demostraron en el producto. Los elegidos recibieron en sus domicilios muestras del mismo para sus hijos y para compartir con 2 amigos o familiares que tuvieran niños con incontinencia. 
Luego, lanzamos 2 fotoconcursos que requerían el uso de los hashtags: #MiMomentoDryNites y #NochesSecasConDryNites. Esto, con la intención de normalizar la enuresis, de lograr que dejara de ser un tema tabú y que los papis y mamis pudieran compartir su experiencia de manera online. Gracias a esta acción, se efectuaron +1.2K posteos en redes sociales, los que generaron +6.500 votos.
Gracias a la implementación de las mencionadas acciones, obtuvimos +1.2 millones de impactos WOM a lo largo de la completa campaña que llevamos adelante para DryNites, marca que ha confiado en nuestros servicios de marketing participativo y direct to consumer en repetidas ocasiones.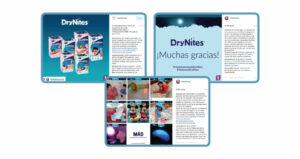 ¡No! No nos estamos olvidando de las rates and reviews: +180 reseñas en blogs y foros que generaron +48K impactos online. Pero además, logramos +700 visitas en productos de DryNites en la tienda Amazon. Sumado a todo lo dicho, aumentamos el tráfico de la web de DryNites en +2.2K personas.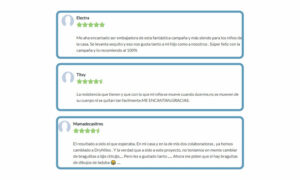 Gracias a la estrategia implementada, pudimos obtener las reviews que DryNites requería, todas ellas legítimas y escritas por consumidores reales. Pero además, logramos excelentes métricas de WOM online y offline.
Si crees que podemos ayudar a tu marca con una campaña similar a la que llevamos a cabo para DryNites, ¡escríbenos!