Convertimos a Gerblé en un top of mind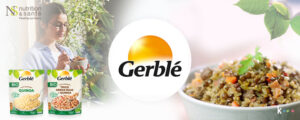 Con una campaña de shopping sampling convertimos a Gerblé en un top of mind en su rubro
Llevamos adelante shopping sampling para Gerblé, con la intención de mejorar el brand awareness y convertir el producto en el top of mind del rubro alimenticio saludable, ¿te quedas a ver los resultados?
EL RETO
Los desafíos a los que nos enfrentamos:
Que las personas pudieran comprobar la practicidad que esta opción de plato preparado saludable les ofrece.

Generar el mayor impacto posible online y offline, para convertir a Gerblé BIO en el producto que primero se viniera a la mente de los consumidores que buscaran una alternativa de alimentación saludable y práctica.

Conocer la opinión de los consumidores

que ya hubieran probado el producto gracias a las acciones de sampling marketing llevadas adelante.
CÓMO LO RESOLVIMOS Y CONVERTIMOS LA MARCA EN UN TOP OF MIND
Implementamos una campaña de shopping sampling a través de las máquinas de sampling dispuestas en el metro de Madrid, un lugar que es transitado a diario por al menos 4.5 millones de personas que, en general, se dirigen a sus empleos. Así, los trabajadores podían llevarse un Gerblé BIO para el almuerzo.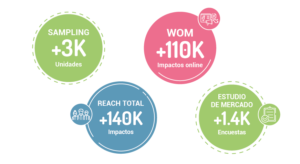 Pero además, utilizando la plataforma Kuvut (app modulable, RR.SS, mail and push, blog…) integramos los canales online y offline para generar UGC en Redes Sociales.
Fue gracias a dicha integración que logramos alcanzar +140K impactos offline y online.
Finalizando la campaña, conocimos lo que +1.000 consumidores pensaban acerca del producto, a través de una breve encuesta que podía ser respondida de manera muy rápida y simple en la app Kuvut.
Luego de haber visto estos resultados, ¿qué opinas si ayudemos a posicionar tu marca en el top of mind de los consumidores y como consecuencia de la exposición que podemos dar a sus productos incrementar las ventas? Suena bien, ¿verdad? ¡Escríbenos!