A Word of Mouth campaign for Rowenta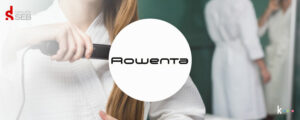 +10.000 participants generated +4.000.000 impacts on an online & offline WOM Word of Mouth campaign.
If you wish to know how we got more than 4.000.000 impacts for Rowenta, keep reading until the end! We will leave all the details below.
THE CHALLENGE
The brand wanted to obtain qualitative reviews for 12 of their products that were being sold on different online stores and marketplaces.
They also expected to implement collaborative marketing campaigns so that selected people could experiment and valuate the products in order to recommend them to everyone online and offline.
HOW WE ACHIEVED THE GOAL WITH WORD OF MOUTH
Based on Rowenta's requirements, we opted to implement a WOM campaign to reach the established goals, enhancing word of mouth actions with brand education, UGC and reviews.
It was so that, on a first stage, our main goal was to have as much participation as possible, and we got over 10.000 participants to discover, chat and, interact with Rowenta products for 30 days.

The results exceeded the goals that were set since we were capable of increasing significantly Rowenta's web traffic in more than 20.000 visits (in just one month). Once the participants visited this page, they had access to videos and formative articles so that, later at kuvut.es, they could take formative quizzes. The final result? More than 48.000 answers to those quizzes.
In what concerns to engagement and UGC, we created a contest that was promoted in all our platforms (app, web and social media) in which we obtained more than 2.700 pictures of people with their favorite Rowenta product appearing everywhere. We invaded all social media giving the brand huge notoriety! Also, through educational gaming, we got over 480.000 interactions and somewhere above 60.000 comments on Kuvut's blog.
On a second stage we selected ambassadors. These people would receive products in order to test them and carry out new WOM actions and user generated content for Kuvut and social media. The result was more than 4.000 impacts throughout the campaign in regards of online & offline WOM.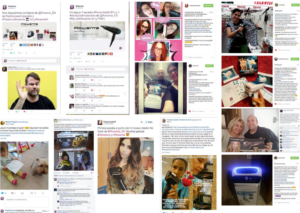 Finally, on a third and final stage, we focused on obtaining rates and reviews on e-shops such as Amazon. After several months of work, we got more than 360 reviews, all of them of high quality and staggered in the marketplaces indicated by Rowenta.